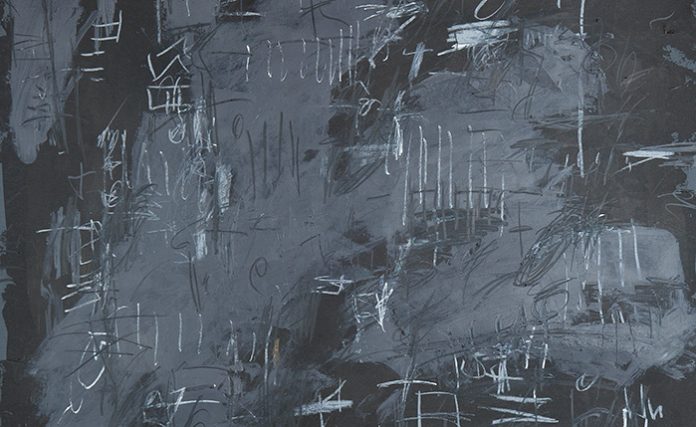 With over thirty distinct releases appearing on a dozen different labels in the past decade, producer / DJ Paul Ritch has made a steady ascent to the top of the electronic music pyramid (a fact that is proven by his being one of the top 100 charting artists through Resident Advisor).
While such successes can often be the result of hype and good timing, Paul Ritch's work has broken through thanks to a consistent quality of musicianship and – in his capacity as label curator for the Quartz label – an ability to easily connect with like minds. Ritch's most recent "hot list" of favorite albums runs the gamut from Flying Lotus to Arca to Swans, providing a subtle hint as to his own wide range of production skills. Such a playlist suggests that Ritch is every bit as comfortable working with music of fine-grain detail and limitless tone color as he is painting from sparser, more mesmerizing swatches of sound – in this way, he is emblematic of electronic dance music's shift away from the restrictions of "with-us-or-against-us", "one-or-the-other" formal approaches like minimalism or progressivism, and towards a more versatile optimalism.
With this attitude of acceptance towards "stretching out" and increasing sonic vocabulary in order to similarly increase the range of emotional and physical responses, Ritch has undertaken a new project titled Kaczmarek (which will be the introductory act on his new KCZMRK label). This ambitious project will be a complete audio-visual concept whose debut album, simply titled IIIIIIIIIIIIII, presents a preview of the type of material to be expected when Kaczmarek performs in a 3D sound space tailored towards a live and communal setting. Using a new spatial audio technology, this new series of 3D performances will be largely unprecedented, and will essentially make the live experience not just one in which human bodies are in motion, but in which sounds themselves seem to have their own kind of mobility.
The music of Kaczmarek is itself ideal for this type of environment, but is also suited to any personal listening ritual that involves a full spectrum of moods and shifts in rhythmic pacing. The 14 selections on this new album, each one titled only with hash marks that designate its place in the order of the playlist, each feature elements that contribute to the construction of a virtual environment: some of the elements to be found are ghostly hovering dissonance, intense hydraulic percussion, and subtle glitches appearing on the periphery of consciousness. In the wrong hands, collecting so many disparate elements in one place could be a recipe for disaster, but Ritch's diverse arrangements here all share a common impression of momentum or resistance to stasis. Stand-alone moments, like the cloudy industrialisms of "II" and "IIIIIII" or "IIIIIIIIII"'s clever mix of running water and cycling deep bass, are enjoyable in and of themselves, but they also contribute to a larger template from which each individual listener can create their own psychic adventure.
Tracklisting:
A1 / 1. I
A2 / 2. II
A3 / 3. III
B1 / 4. IIII
B2 / 5. IIIII
C1 / 6. IIIIII
C2 / 7.IIIIIIII
D1 / 8.IIIIIIII
D2 / 9.IIIIIIIII
D3 / 10. IIIIIIIIII
E1 / 11. IIIIIIIIIII
E2 / 12. IIIIIIIIIIII
F1 / 13. IIIIIIIIIIIII
F2 / 14. IIIIIIIIIIIIII
Release date: 18th October 2017